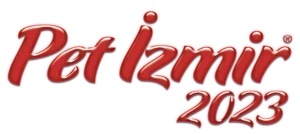 The 7th International Pet Products, Materials and Accessories Suppliers Exhibition PET İZMİR 2023
The 7th INTERNATIONAL PET IZMIR 2023 EXHIBITION, the largest pet exhibition held in Eurasia, has become the center of the pet industry, growing every year. Pet Izmir Exhibition, the second largest pet exhibition in Europe, provides the opportunity for the integration of participating companies to the world pet industry every year.
PET IZMIR 2023 EXHIBITION, organized internationally, offers its participants 4 days, which international visitors show great interest, and industry professionals look forward to, in order for the sector to reach its export targets as soon as possible. PET İZMİR 2023 EXHIBITION, held in Fuarizmir / Gaziemir, Turkey's largest exhibition centre, will continue to make a name for itself in the coming years.
You can fill out the form and contact us to be an exhibitor with stand in the Pet İzmir 2023 Exhibition.